Cisco Systems disclosed eight high-severity bugs impacting a range of its networking gear, including its switches and fiber storage solutions. Cisco's NX-OS was hardest hit, with six security alerts tied to the network operating system that underpins the networking giant's Nexus-series Ethernet switches and MDS-series Fibre Channel storage area network switches.
Ready, check, go!
You must act immediately when your network security could be compromised. That's why we created policies for these vulnerabilities in our Network Compliance system. These policies will check your network and give immediate insight into what actions have to be taken to mitigate the issues found.
Below is a screenshot, however I would advise you to check our blogpost video on how we implement these compliance checks >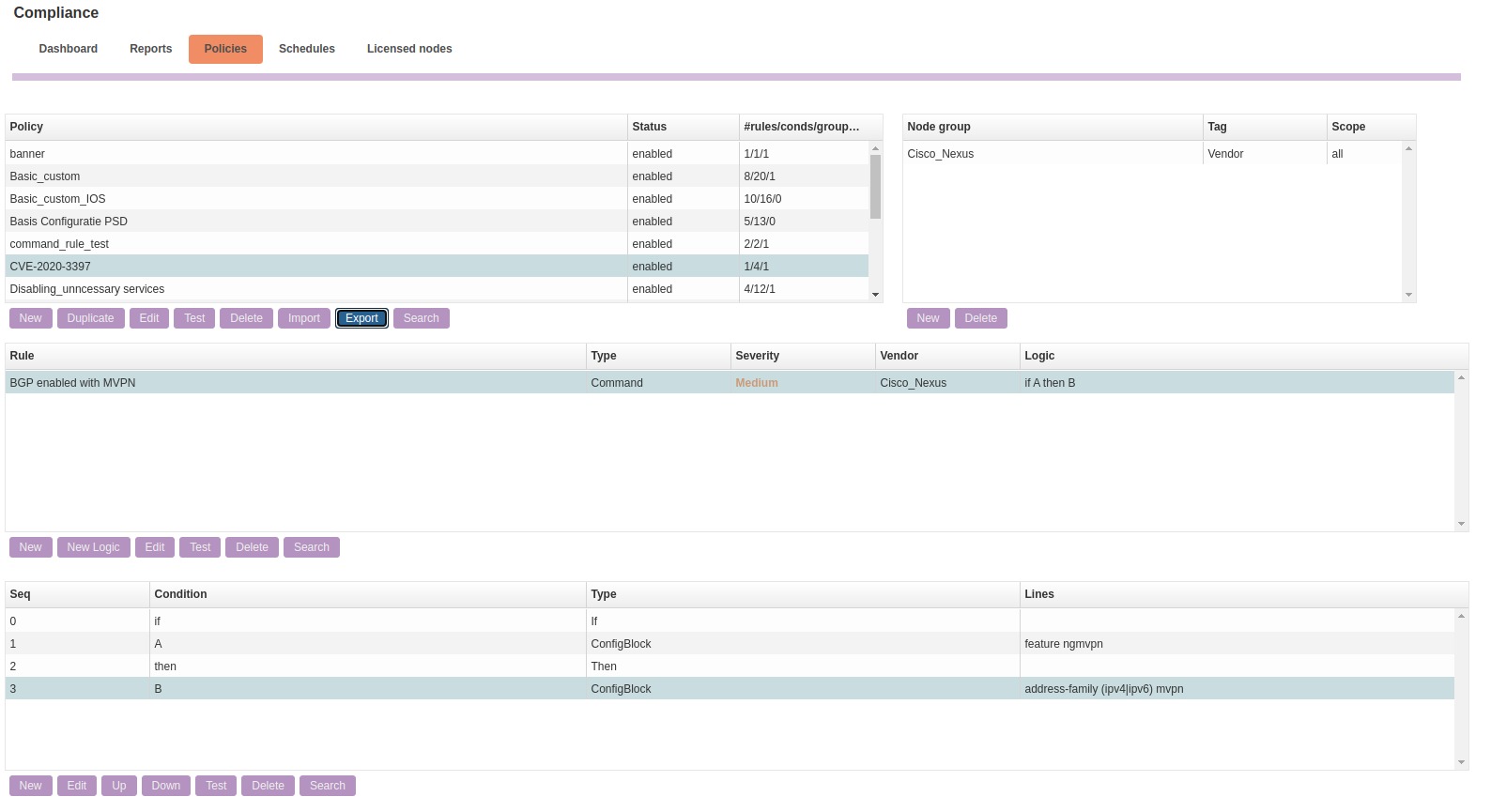 If you encounter a CVE threat or vulnerability and want us to check it for you, please contact us immediately. We have the platform and experience to help you.